True to our word, here's another Monday post....
Second stab at "You Gotta Keep Cheering, this time I've approached it with a scalpel blade and dusted off an old set square for some "precision" cut out triangles. I'm happier with this design, a lot more brighter than the first attempt and it was good to break away from drawing for a bit. I've got a callous on my finger, I suspect the A2 page worth of lines for
"Something Close To Nothing"
had something to do with it. Maybe I could whip up a thimble especially for drawing (or perhaps just cutting up an old glove might do the trick) for next time. Or, I guess I could learn to hold a pen the right way...
In the meantime we're exorcising our obsession with minute lines and patterns and have created some geometric based illustrations for posters, perhaps a t-shirt and for fun. Here's a process snap of the one of the designs.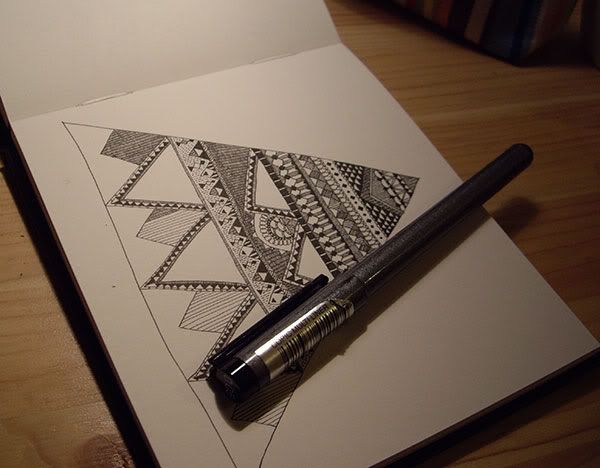 Away from the desk we've had some fun at
Jingle Jangle
a "monthly night of Rock N Roll, Exotica, Soul, Rhythm N Blues, Beat, Rockabilly and 50s and 60s Pop" at the newly re-opened Good God Small Club. We checked it out for the first time and we'll definitely try to make it a regular thing. The music was great and the dancing was fun.